Pure Black Soap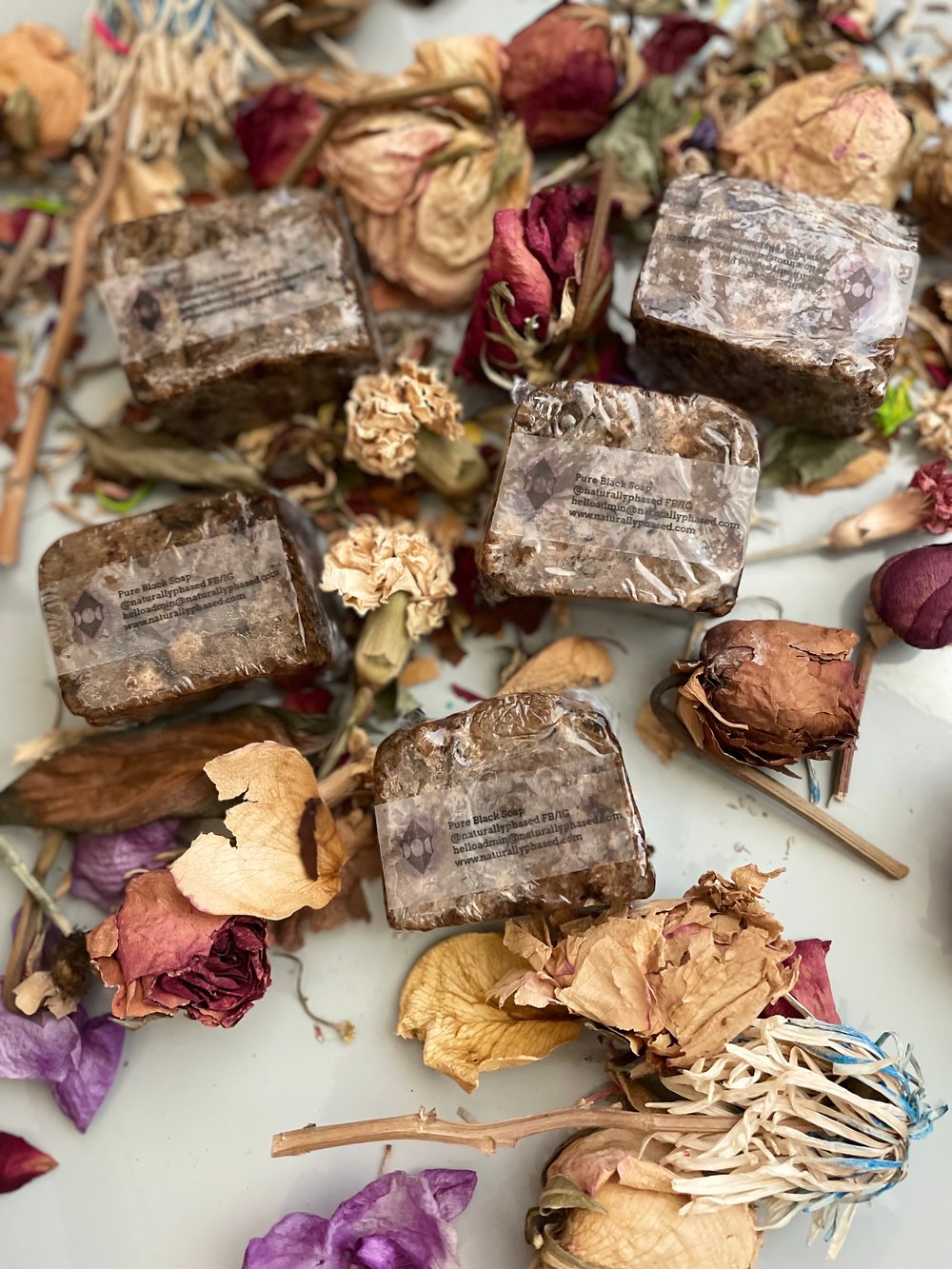 Imported from Ghana. Pure, Organic, Handcrafted.
Directions: Lather soap in hand, washcloth, sponge, or loofah and apply to the face, body or hair.
Ingredients: Palm Kernel Oil, Coconut Oil, Stearin Oil, Cocoa Pod Husk, Unrefined Shea Butter, Plantain Skin Ash, Natural Vitamin E, Natural Sodium, Water
Warning: DO NOT RUB OR APPLY SOAP DIRECTLY ON SKIN AND FACE. This soap may contain small particles of plantains that could scratch skin.