GlowMe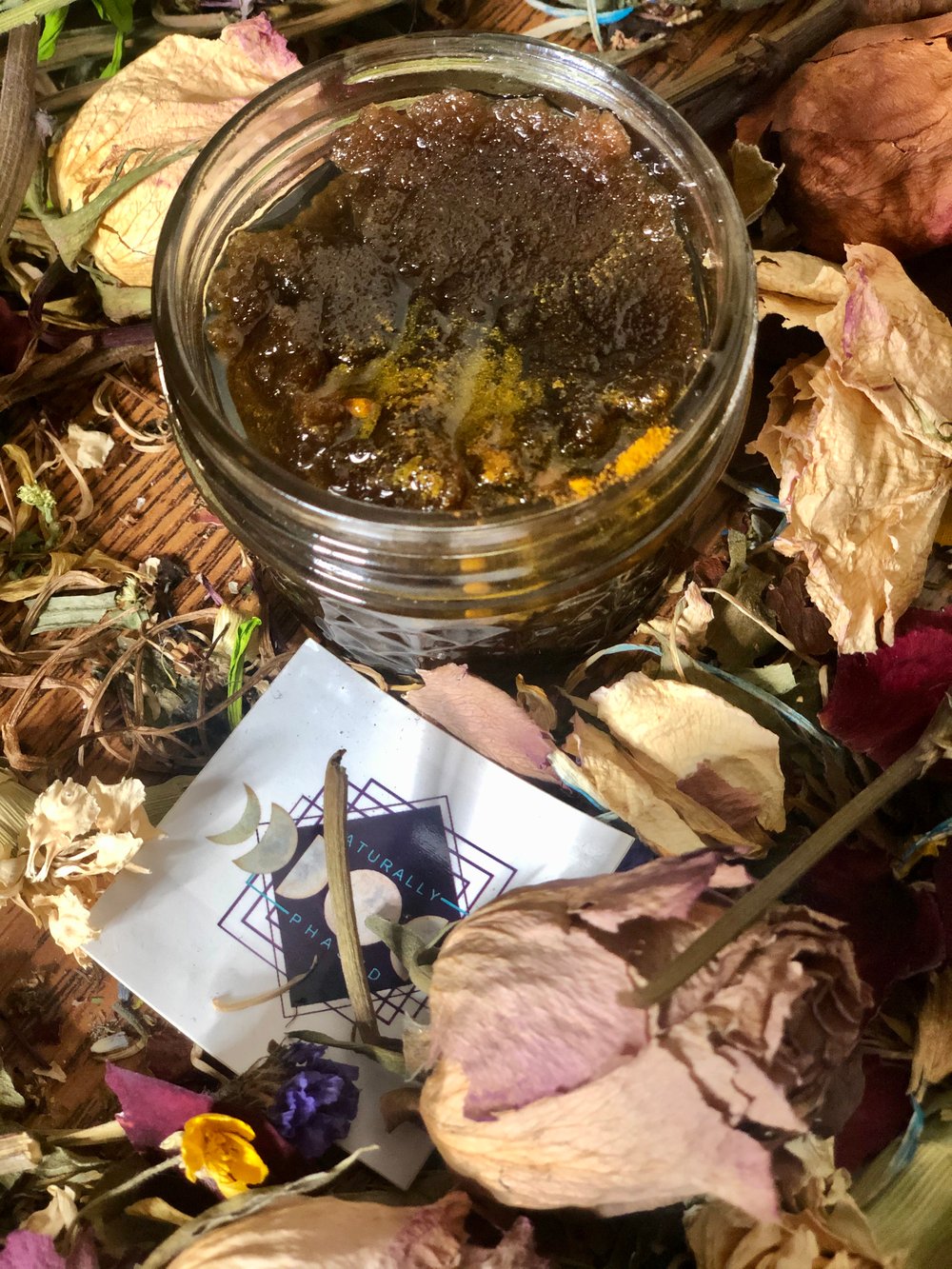 With added organic raw unfiltered honey and comb, vitamin E oil, ground organic turmeric and the esstential oil of rosehip, GlowMe scrub was born. Can be used for face, pigmented under arms, neck, knees, elbows, butt, vaginal, underarms, and feet.
Recommended Use: 2-3 times a week
Skin Type: ALL; Combination, Normal, Oily, Dry
*Turmeric may stain washcloths/clothes/pillowcase/sheets depending on where used
*Honey and Oils may settle to the bottom. Just give scrub a stir with spoon.