Hibiscus Rose Toner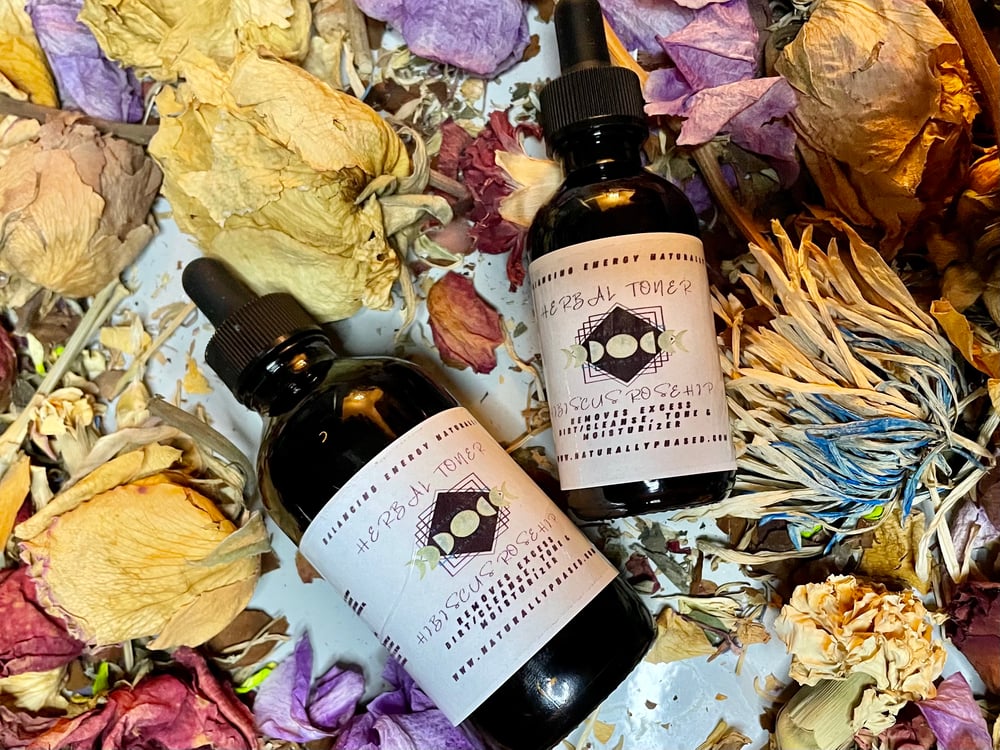 This hydrating herbal facial toner was made for everyday after cleansing use. With Rosehip essential oil, vitamin E oil and hibiscus petals and buds. Great for cleansing after workouts and sweating activities.
To Use: Apply to cotton ball or pad. Swipe upwards on skin, neck and behind ears.
Recommend use: Day & Night. Twice a day or three times if working out.
*Best used for ALL skin types
*Shake before use